Monday, August 6, 2007
Posted by Pensblog Staff at 1:00 AM
First things first.
Ben
Roethlisberger
leads the
Steelers
to a touchdown on his only drive.
Solid
Although he needs to lose the whole cheerleader act on the sidelines.
The real story is how great of a human Mike Tomlin is.
Pregame interview:
"Coach, do you feel pressure, coming in after legendary Bill
Cowher
?"
"Pressure is feeding your family."
What a quote.
Hopefully he won't lose eight AFC championship games at home.
We were going to recap the game, but we didn't want to step on the toes of our good friends at
Steelersblog
.
Their recap will be up soon.
So check it out.
..........................................
Joe
Dziedzic
update.
Rumor has it he may have been on
Fox News
or CNN again this morning.
In case you missed it last night:
Dziedzic
, the former all-time jobber for the pens, captured the tragic Minnesota bridge
collapse
on video.
Is it to much to ask for Shelly Anderson to do a story about this?
Someone needs to look into that.
In the meantime...
Joe
Dziedzic
stats.
What a lackluster career.
...........................
As always, we must continue to say how tremendous
NHL Logos
is:
His latest find:
Those are both proposed logos and jerseys submitted by fans/allegedly leaked.
The Maple Leafs jersey looks perfect. A nice modern update.
It's questionable whether or not the Islanders would abolish their legendary logo for these.
But don't forget they tried it once in the 90s with this guy:
You talk
fishsticks
, you talk
Gorton's
.
..............................................
We're dominating the entire
Internet
, looking for NHL news.
And it just isn't there.
So it's
Pictureblog
.......................................
We are looking to extend our NHL blog network for the season.
Drop us a line(k) if we haven't linked you.
Or conversely, if anyone out there would like to share some good NHL blogs, let us know.
...............................
Winter in the Sun
Game #66
March 6, 2007
Don't Give Up. PENS WIN.
5 - 4
SHOOTOUT


And early on, the Pens came out flying.
They were rewarded with a Colby Armstrong goal that gave the Pens a hollow lead.
Coming out in Canada and silencing the Senators fans? That's clutch.
So we're feeling good.
Everything going nice.
Ottawa doesn't even manage a shot on goal for the first eight minutes.

Then, everything collapses faster than Nelly's music career:
BGL
gets called for being black.
Sens score.
The defense falls asleep.
Sens score.
MAF
falls asleep.
Sens score.
3-1.
Pens Fans = Stunned.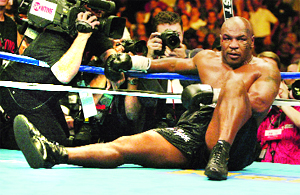 Disclaimer
We are in no way affiliated with the Pittsburgh Penguins of the National Hockey League.
In accordance with the Fair Use Copyright Law, The Pensblog uses logos and registered trademarks of the National Hockey League to convey our criticism and inform the public.
Photos on The Pensblog are used without permission but do not interfere with said owner's profit.
If you own a specific image on this site and want it removed, please e-mail us (thepensblog@gmail.com) and we will be happy to oblige.
wooo
This work is licensed under a
Creative Commons Attribution 3.0 Unported License
.